GIS for International Cooperation - free open lecture 4 May at 6pm
Published:
Thursday, April 28, 2022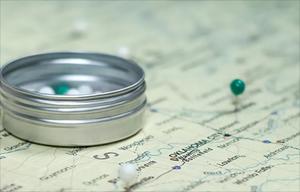 The meeting (in ITALIAN) is an opportunity to present the course "GIS for cooperation", structured in a basic course and 3 GISLabs, practical application workshops.

What is meant by Geographical Information Systems and in which sectors / project phases of a development programme are they most applicable? What are the main advantages of their use over more traditional methodologies? How can an element of the territory (e.g. houses, rivers, sanitary facilities, wells, roads) be represented in a GIS and what makes the choice of one solution over another? These are only the main questions that will be answered during the meeting, also through concrete examples. During the meeting there will also be a practical demonstration of how open source GIS software works.
More information at:
https://impactskills.it/4-maggio-open-lesson-i-gis-per-la-cooperazione-internazionale/