NGOs and International Development: a Provocative View
Published:
Wednesday, June 8, 2022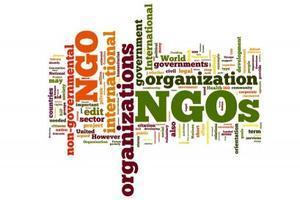 June 13, 2022, 5 pm, Sala Lauree Rossa, CLE
AGIC seminar: NGOs and International Development: a Provocative View
Nidhi Srinivas (Associate Professor of Management at the New School, Milano)
What would development look like if its practitioners and scholars were 'against NGOs', challenging common sense about them? This book (Agains NGO's? Cambridge University Press, 2022) presents a critical perspective on NGOs, describing how they emerged as key agents of development over time. Through an interpretative history based on Gramscian concepts, the book shows how civil society organizations were gradually enlisted in development and non-state technocratic action seen as necessary to legitimize capitalism. The book shows how disciplines of management studies and development studies emerged as commonsensical explanations for capitalist crises, and offered solutions that balanced the needs of both capital and society through trained experts. These explanations also situated civil society as both an agent of development and a vector for management. Against NGOs fills a gap within the literature of management and development studies through its discussion of their historical interconnections and shared themes. The book raises provocative questions on what forms of knowledge-politics can respond productively to the crises of our contemporary moment.
The seminar in organized in collaboration with the Visiting Professor Program of the Collegio Carlo Alberto that hosts Prof. Srinivas.
[ph:Global Carriers]