Call for application for Master's Degree students
Published:
Sunday, September 26, 2021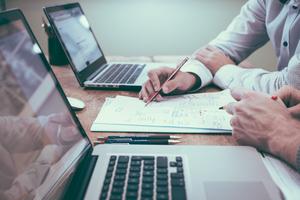 Object: 3 scholarships for AGIC course
Duration: 6 months
Scholarship: 1.500€ gross (in a one solution at the end)
What: Write an in-depth study project on a topic of interest to the Progetto di Eccellenza. The chosen topic will be related to a course of the Master Degree program. At the end of the scholarship you will be required to write a report and present it to other students.
Requirements:
have a number of CFU between a minimum of 30 and a maximum of 60 CFU
be up to date with the a.y. 2021/22 payments
How to participate: fulfill the Gform (only italian) with the pieces of information required at link https://docs.google.com/forms/d/e/1FAIpQLSc2qVDGFVYBR_3aeGavNM333R85vGlkgOBOQwoFKfAVfv5ooA/closedform
(more information at https://www.didattica-cps.unito.it/do/bandi.pl/Show?_id=yo3b)
Deadline: 29/10/2021 12.00pm
Documents required:
the study project's title and abstract (see below);
self-certification of "iscrizione e immatricolazione con esami" (this document can be downloaded from your MyUnito profile, menu Career/Certifications) with a handwritten signature;
self-certification of not owning other scholarships (except for mobility and erasmus+ scholarships) with a handwritten signature;
career plan (downloadable from your MyUnito profile, menu Career/Career Plan Summary/Career Print);
photocopy of an identity document;
curriculum vitae et studiorum in EuroPass format.
Abstract:
the document must contain:
The course identification code, up to a maximum of 3 courses;
Max 2000 characters (including spaces);
A description of the study project's topic (e.g., is it a general topic or a specific topic?);
A description of how you organize the study (e.g., activities, sources, approaches, etc.).
Il Progetto di Eccellenza (Project of Excellence):
Il Progetto di Eccellenza aims to strengthen the CPS Department among the poles of excellence in the production and dissemination of knowledge, both national and international. In particular it aims to:
Enhance applied social research initiatives;
Promote the integration between the various Departmental research areas and other disciplinary knowledge. To create a dialogue between the various research groups and stakeholders and companies in a framework inspired by the Social Sciences Research Parks model;
Strengthen the networking ability with all public and private bodies and interact with them at national and European level by adopting the logic of the European Strategy Forum on Research Infrastructures.