On this term's lectures (I semester)
Published:
Thursday, September 16, 2021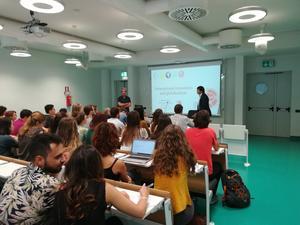 This term's lectures (I semester) will start on Monday, 20 September 2021.
In accordance with the general rules related to the COVID-19 pandemic (please visit Coronavirus: updates for UniTo Community), lectures will be held in presence, in the classroom, although the possibility of remote attendance (live streaming in the teacher's Webex room) is guaranteed.
A student-friendly timetable is now available here in our website.
Students and applicants are welcomed to attend the courses even before having finalized the enrolment procedure.
To attend lectures in presence you are required to book your place in the classroom via the Student booking - Prenota il posto in aula service on your "Myunito".
Please register on the Moodle platform of each course.
We wish you a stimulating and enjoyable educational experience here at AGIC!