Prof.ssa Paola Minoia
Associate Professor
SSD: M-GGR/02 - economic and political geography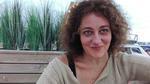 Contacts
At
Department of Cultures, Politics and Society
Dipartimento di Culture, Politica e Società
Area and Global Studies for International Cooperation - AGIC
Corsi di Studio del Dipartimento di Culture, Politica e Società
Curriculum vitae
Curriculum Vitae (0.6 MB)
Research topics
I am interested in (post)development, postcoloniality and decoloniality, critical geography, political ecology, participatory research and qualitative methods applied to the following themes: international aid, environmental politics, water and natural resource management, local/indigenous knowledges, local evaluation of the environment and climate change, environmental justice, civil society dis/empowerment, environmental migration, and tourism gentrification. Research areas: Sudan, Kenya, Egypt, Morocco, Ecuador, and Italy.
Current projects:
Eco-cultural Pluralism in Ecuadorian Amazonia (2018-2022) https://blogs.helsinki.fi/ecocultures-ecuador/
Cost Action Decolonizing Development (2020-2024) https://www.cost.eu/actions/CA19129/
Activities in agenda
Academic bodies
Third mission
Office hours
La docente riceve su appuntamento: paola.minoia@unito.it
Ufficio: Campus Einaudi 3D240
Webex https://unito.webex.com/meet/paola.minoia
--- --- ---
ISTRUZIONI PER LA RICHIESTA DI TESI DI LAUREA
Posso offrire supervisione su tesi che riguardino le discipline geografiche e gli studi critici sullo sviluppo globale.
Aree tematiche di interesse: geografía postcoloniale e decoloniale, politiche ambientali, teorie dello sviluppo, aree di estrattivismo, aree indigene e conservazione ambientale, segregazione urbana di migranti e rifugiati, ecología política dell´acqua, movimenti ecofemministi, educazione interculturale, aree turistiche.
SI PREGA DI CONTATTARE LA DOCENTE CON UNA PROPOSTA STRUTTURATA COME SEGUE:
Titolo provvisorio e breve abstract che introduca:
a. Il tema e la sua rilevanza;
b. Fondamenti teorici basati su due o tre riferimenti bibliografici significativi;
c. Caso di studio giustificato;
d. 5-6 parole chiave
e possibilmente:
e. Domanda di ricerca
f. Proposta di metodi qualitativi (fonti e metodi di raccolta e analisi)
Il contenuto della proposta sarà discusso e approvato da entrambe le parti e costituirà la base del processo di ricerca.
--- ---
HOW TO FORMULATE A REQUEST TO RECEIVE SUPERVISION OF A FINAL THESIS
These guidelines are directed to students interested on theses concerning geographical disciplines and critical global development studies; and more particularly, on the following thematic areas: postcolonial and decolonial geography, environmental policies, development theories, areas of extractivism, indigenous areas and environmental conservation, urban segregation of migrants and refugees, political ecology of water, ecofeminist movements, intercultural education, tourist areas.
PLEASE CONTACT THE TEACHER WITH A STRUCTURED PROPOSAL CONTAINING HE FOLLOWING INFORMATION:
A provisional title and abstract introducing:
a. The theme and its relevance;
b. Some key concepts based on two or three significant references (articles or books);
c. A justified case study
d. 5-6 keywords
and possibly:
e. A research question
f. Proposed methodology (sources and qualitative methods for data collection and analysis).
The content of the proposal will be discussed and approved by both parties and will form the basis of the research process.