Ashoka Changemaker Summit 2021
Published:
Tuesday, October 5, 2021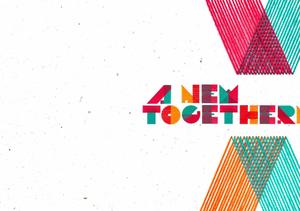 The Summit
Ashoka has been acting for 40 years and in 90+ countries to promote and enable social change. To achieve these goals, Ashoka fosters multi-sector partnerships, co-creating and facilitating the implementation of innovative solutions.
The Ashoka Changemaker Summit (ACMS) is the most relevant international event in which Ashoka brings together its fellows, supporters and partners. The ACMS connects a large community of social entrepreneurs and leaders in the world of business and philantropy, celebrating inspiring examples and collaborating to develop strategies that foster social change.
In 2021 the ACMS will be held in Turin on December 2nd. Ashoka Italia nominated Turin because of its rich ecosystem of social innovation and its high profile on traditional, educational and cultural institutions. The idea is to contribute to strenghtening the positioning of the city as one of the main European hubs of social innovation before the event, fostering the connection between the local ecosystem and the European one and relaunching it in the places where the next edition of the Summit will take place.
The ACMS will take place the OGR-Officine Grandi Riparazioni: an international hub which, encompassing innovation, tech, art and creativity, is configured as the natural hotspot for changemakers from all over the world.
Volunteers
Volunteers will represent an important resource for the success of the event. Ashoka plans to select 30 students from the University of Turin and the University of Eastern Piedmont. A fundamental requirement for the selection is an optimal knowledge of the English language.
Role
Volunteers will support the access of participants by welcoming them at the entrance and both at the time of ticket control and the green pass control. In addition, they will monitor each session taking place within the event, helping participants to reach the sessions, taking care of personal needs and managing any unforeseen situations that may occur.
Ashoka will ensure adequate training in the preceding weeks so that each volunteer is ready for the Summit.
Volunteers will also have guaranteed access to Summit sessions on multiple issues such as climate change, technology and humanity, the new longevity, gender, migration, democracy, metro areas, and much more.
Furthermore, free consumption of the coffee break and lunch will be guaranteed.
Timing:
Call for volunteers at the ACMS: from 11th to 24th October
Selection: from 25th to 29th October
Training: November 30th
Ashoka Italia
Via Soperga 36 c/o COSV,
20127 Milano
italy.ashoka.org –
italy@ashoka.org